Progress on diabetic cerebrovascular diseases
Keywords:
Diabetes, Cerebrovascular diseases, Diabetic cerebral large vascular disease, Diabetic cerebral small vessel disease
Abstract
Diabetic cerebrovascular diseases are defined as cerebral vascular diseases induced by diabetes with sugar, fat and a series of nutrient substance metabolic disorders, resulting in intracranial large and small vessel diseases. About 20%-40% patients with type 2 diabetes suffer from cerebral blood vessel diseases. Diabetic cerebrovascular diseases are the main causes of death in patients with diabetes mellitus. The major clinical manifestations are asymptomatic cerebral atherosclerosis, stroke, cerebral small vessel disease and acute cerebral vascular disease. The pathogenesis, clinical characteristics, treatment and prognosis of diabetic cerebrovascular disease are obviously different from non-diabetic cerebral vascular diseases. This paper will focus on the diabetic cerebrovascular disease, including its latest research progress. Diabetic cerebral large vascular disease and diabetic cerebral small vessel disease will be reviewed here.
Downloads
Download data is not yet available.
References
Ross R. Atherosclerosis-an inflammatory disease. N Engl J Med. 1999;340(2):115-26.
http://dx.doi.org/10.1056/NEJM199901143400207
Portik-Dobos V, Anstadt MP, Hutchinson J, Bannan M, Ergul A. Evidence for a matrix metalloproteinase induction/activation system in arterial vasculature and decreased synthesis and activity in diabetes. Diabetes 2001; 51(10):3063-3068.
http://dx.doi.org/10.2337/diabetes.51.10.3063
Soejima H, Ogawa H, Morimoto T, Nakayama M, Okada S, Sakuma M, et al. Aspirin possibly reduces cerebrovascular events in type 2 diabetic patients with higher C-reactive protein level: Subanalysis from the JPAD Trial. Journal of Cardiology 2013; 62(3):165-170.
http://dx.doi.org/10.1016/j.jjcc.2013.03.015
Zhu WG, Li S, Lin LQ, Yan H, Fu T, Zhu JH. Vascular oxidative stress increases dendritic, cell adhesion and transmigration induced by homocysteine. Cell Immunol. 2009; 254(2):110-116.
http://dx.doi.org/10.1016/j.cellimm.2008.08.001
Postea O, Krotz F, Henger A, Keller C, Weiss N. Stereospecific and redox-sensitive increase in monocyte adhesion to endothelial cells by homocysteine. 2006. Arterioscler Thromb Vase Biol 2006; 26(3):508-513.
http://dx.doi.org/10.1161/01.ATV.0000201039.21705.dc
Loftus IM, Naylor AR, Goodall S, Crowther M, Jones L, Bell PR, et al. Increased matrix metallo-proteinase-9 activity in unstable carotid plaques.A potential role in acute plaque disruption. Stroke 2000; 31(1):40-47.
http://dx.doi.org/10.1161/01.STR.31.1.40
Sakai H, Shichiri M, Hirata Y. Hyperuricemia in diabetes mellitus. Nippon Rinsho 2003; 61:390-392.
McCormick M, Hadley D, McLean JR, Macfarlane JA, Condon B, Muir KW. Randomized controlled trial of insulin for acute poststroke hyperglycemia. Ann Neurol. 2010; 67(5):570-578.
Hu G, Sarti C, Jousilahti P, Peltonen M, Qiao Q, Antikainen R, et al. The impact of history of hypertension and type 2 diabetes at baseline on the incidence of stroke and stroke mortality. Stroke 2005; 36(12):2538-2543.
http://dx.doi.org/10.1161/01.STR.0000190894.30964.75
Adams HP Jr, Bendixen BH, Kappelle LJ, Biller J, Love BB, Gordon DL, et al. Classification of subtype of acute ischemic stroke. Definitions for use in a multicenter clinical trial. TOAST. Trial of Org 10172 in Acute Stroke Treatment. Stroke 1993; 24(1):35-41.
http://dx.doi.org/10.1161/01.STR.24.1.35
Bruno A, Biller J, Adams HP Jr, Clarke WR, Woolson RF, Williams LS, et al. Acute blood glucose level and outcome from ischemic stroke. Trial of ORG 10172 in Acute Stroke Treatment (TOAST) Investigators. Neurology 1999; 52(2):280-284.
http://dx.doi.org/10.1212/WNL.52.2.280
Icks A, Claessen H, Morbach S, Glaeske G, Hoffmann F. Time-dependent impact of diabetes on mortality in patients with stroke: survival up to 5 years in a health insurance population cohort in Germany. Diabetes Care 2012; 35(9):1868-1875.
http://dx.doi.org/10.2337/dc11-2159
Ergul A, Kelly-Cobbs A, Abdalla M, Fagan SC. Cerebrovascular Complications of Diabetes: Focus on Stroke. Endocrine, Metabolic & Immune Disorders-Drug Targets 2012; 12(2):148-158.
http://dx.doi.org/10.2174/187153012800493477
Chlumský J, Charvát J. Echocardiography and carotid sonography in diabetic patients after cerebrovascular attacks. J. Int. Med. Res 2006; 34(6):689-694.
http://dx.doi.org/10.1177/147323000603400616
Rundek T, Arif H, Boden-Albala B, Elkind MS, Paik MC, Sacco RL. Carotid plaque, a subclinical precursor of vascular events: the Northern Manhattan Study. Neurology 2008; 70(14):1200-1207.
http://dx.doi.org/10.1212/01.wnl.0000303969.63165.34
Biessels GJ, Deary IJ, Ryan CM. Cognition and diabetes: a lifespan perspective. Lancet Neurol 2008; 7(2):184-190.
http://dx.doi.org/10.1016/S1474-4422(08)70021-8
Banerjee C, Moon YP, Paik MC, Rundek T, Mora-McLaughlin C, Vieira JR, et al. Duration of Diabetes and Risk of Ischemic Stroke: The Northern Manhattan Study. Stroke 2012; 43(5):1212-1217.
http://dx.doi.org/10.1161/STROKEAHA.111.641381
Haratz S, Tanne D. Diabetes, hyperglycemia and the management of cerebrovascular disease. Current Opinion in Neurology 2011; 24(1):81-88.
http://dx.doi.org/10.1097/WCO.0b013e3283418fed
Khoury JC, Kleindorfer D, Alwell K, Moomaw CJ, Woo D, Adeoye O et al. Diabetes: a Risk Factor for Ischemic Stroke in a Large Bi-Racial Population. Stroke 2013; 44(6):1500-1504.
http://dx.doi.org/10.1161/STROKEAHA.113.001318
Jeerakathil T, Johnson JA, Simpson SH, Majumdar SR. Short-term risk for stroke is doubled in persons with newly treated type 2 diabetes compared with persons without diabetes: a population-based cohort study. Stroke 2007; 38(6):1739-1743.
http://dx.doi.org/10.1161/STROKEAHA.106.481390
Almdal T, Scharling H, Jensen JS, Vestergaard H. The independent effect of type 2 diabetes mellitus on ischemic heart disease, stroke, and death: a population-based study of 13,000 men and women with 20 years of follow-up. Arch Intern Med. 2004; 164(13):1422-1426.
http://dx.doi.org/10.1001/archinte.164.13.1422
Çetin S, Öztürk MA, Barındık N, İmren E, Peker Y. Increased coronary intervention rate among diabetic patients with poor glycaemic control: a cross-sectional study. Bosn J Basic Med Sci. 2014; 14(1):16-20.
Gentile NT, Seftchick MW, Huynh T, Kruus LK, Gaughan J. Decreased Mortality by Normalizing Blood Glucose After Acute Ischemic Stroke. Acad Emerg Med. 2006;13(2):174-80.
http://dx.doi.org/10.1111/j.1553-2712.2006.tb01668.x
Cetin M, Kiziltunc E, Cetin ZG, Cicekcioglu H, Sahin M, Isik S et al. Acetylsalicylic acid resistance in patients with Type 2 diabetes mellitus, prediabetes & non-diabetic coronary artery disease. Pak J Med Sci. 2014; 30(3):539-544.
Bosevski M, Georgievska-Ismail L. Ultrasound measurement of peripheral endothelial dysfunction in type 2 diabetic patients: correlation with risk factors. Bosn J Basic Med Sci. 2010;10(2):84-88.
Petznick AM, Shubrook JH. Treatment of specific macrovascular beds in patients with diabetes mellitus. Osteopathic Medicine and Primary Care 2010; 4:5.
http://dx.doi.org/10.1186/1750-4732-4-5
Air EL, Kissela BM. Diabetes, the Metabolic Syndrome, and Ischemic Stroke: Epidemiology and Possible Mechanisms. Diabetes Care 2007; 30(12):3131-3140.
http://dx.doi.org/10.2337/dc06-1537
Darsalia V, Mansouri S, Ortsäter H, Olverling A, Nozadze N, Kappe C et al. Glucagon-like peptide-1 receptor activation reduces ischemic brain damage following stroke in Type 2 diabetic rats. Clinical Science 2012; 122(10):473-483.
http://dx.doi.org/10.1042/CS20110374
Furie KL, Kasner SE, Adams RJ, Albers GW, Bush RL, Fagan SC et al. Guidelines for the prevention of stroke in patients with stroke or transient ischemic attack: A guideline for healthcare professionals from the American Heart Association/American Stroke Association. Stroke 2011; 42:227-276.
http://dx.doi.org/10.1161/STR.0b013e3181f7d043
http://dx.doi.org/10.1161/STROKEAHA.111.614933
Diener HC, Bogousslavsky J, Brass LM, Cimminiello C, Csiba L, Kaste M et al. Aspirin and clopidogrel compared with clopidogrel alone after recent ischaemic stroke or transient ischaemic attack in high-risk patients (MATCH): randomised, double-blind, placebo-controlled trial. Lancet 2004; 364(9431):331-337.
http://dx.doi.org/10.1016/S0140-6736(04)16721-4
Ntaios G, Egli M, Faouzi M, Michel P. J-shaped association between serum glucose and functional outcome in acute ischemic stroke. Stroke 2010; 41(10):2366-2370.
http://dx.doi.org/10.1161/STROKEAHA.110.592170
Uyttenboogaart M, Koch MW, Stewart RE, Vroomen PC, Luijckx GJ, De Keyser J. Moderate hyperglycaemia is associated with favorable outcome in acute lacunar stroke. Brain 2007; 130(Pt 6):1626-30.
http://dx.doi.org/10.1093/brain/awm087
Prasad K. Cerebrovascular disease in South Asia – Part II: Risk factors and prevention. J R Soc Med Cardiovasc Dis 2012;1:21
http://dx.doi.org/10.1258/cvd.2012.012026
Chen H, Qian K, Du Z, Cao J, Petersen A, Liu H et al. Modeling ALS with iPSCs Reveals that Mutant SOD1 Misregulates Neurofilament Balance in Motor Neurons. Cell Stem Cell. 2014;14(6):796-809.
http://dx.doi.org/10.1016/j.stem.2014.02.004
Lu J, Liu H, Huang CT, Chen H, Du Z, Liu Y et al. Generation of Integration-free and Region-Specific Neural Progenitors from Primate Fibroblasts. Cell Rep. 2013; 3:1580-1591.
http://dx.doi.org/10.1016/j.celrep.2013.04.004
Lu, J. Progress in Clinical-Grade Induced Human Neural Stem Cells: An Editorial. JSM Genet Genomics 2013; 1:2.
Lu, J. Fueling Neuroscience with Human Pluripotent Stem Cells. International Journal of Clinical Therapeutics and Diagnosis. 2014; 2:401.
Lu, J. Reprogrammed Cells: How Far Away from the Clinical Use? Clon Transgen. 2014; 3: e112.
http://dx.doi.org/10.4172/2168-9849.1000e112
Lu, J. Modeling Parkinson's Disease with Human Induced Pluripotent Stem Cells. Clon Transgen 2014; 3: e113.
http://dx.doi.org/10.4172/2168-9849.1000e113
Lu J, Bradley RA, Zhang SC. Turning Reactive Glia into Functional Neurons in the Brain. Cell Stem Cell 2014; 14(2):133-134.
http://dx.doi.org/10.1016/j.stem.2014.01.010
Lu J, Tan L, Li P, Gao H, Fang B, Ye S et al. All-trans retinoic acid promotes neural lineage entry by pluripotent embryonic stem cells via multiple pathways. BMC Cell Biol. 2009; 10:57.
http://dx.doi.org/10.1186/1471-2121-10-57
Weick JP, Held DL, Bonadurer GF 3rd, Doers ME, Liu Y, Maguire C et al. Deficits in human trisomy 21 iPSCs and neurons. Proc Natl Acad Sci USA 2013;110(24):9962-7.
http://dx.doi.org/10.1073/pnas.1216575110
Williams EC, Zhong X, Mohamed A, Li R, Liu Y, Dong Q et al. Mutant astrocytes differentiated from Rett syndrome patients-specific iPSCs have adverse effects on wild-type neurons. Hum Mol Genet 2014; 23(11):2968-80.
http://dx.doi.org/10.1093/hmg/ddu008
Takahashi K, Tanabe K, Ohnuki M, Narita M, Ichisaka T, Tomoda K et al. Induction of pluripotent stem cells from adult human fibroblasts by defined factors. Cell 2007; 131: 861–872.
http://dx.doi.org/10.1016/j.cell.2007.11.019
Yu J, Hu K, Smuga-Otto K, Tian S, Stewart R, Slukvin II et al. Human induced pluripotent stem cells free of vector and transgene sequences. Science 2009; 324(5928):797-801.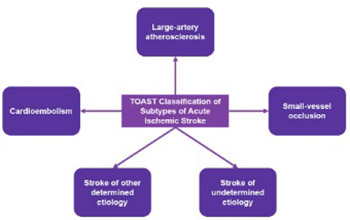 Downloads
Additional Files
How to Cite
1.
Zhou H, Zhang X, Lu J. Progress on diabetic cerebrovascular diseases. Biomol Biomed [Internet]. 2014Nov.9 [cited 2023Feb.8];14(4):185-90. Available from: https://www.bjbms.org/ojs/index.php/bjbms/article/view/185