Dichloromethane fractions of Scrophularia oxysepala extract induce apoptosis in MCF-7 human breast cancer cells
Keywords:
Scrophularia oxysepala, cytotoxicity, MCF-7 cells, apoptosis, Real Time PCR
Abstract
Breast cancer is a prevalent malignancy among women, especially in developing countries. A large number of anticancer agents with herbal origins have been reported. Hence, herbals may play an essential role in prevention and treatment of cancers. We investigated cytotoxic effects of dichloromethane fractions of Scrophularia oxysepala extract on the MCF-7 breast cancer cell line. The cytotoxic activity of Scrophularia oxysepala fractions on the MCF-7 cells was assessed using Trypan Blue dye exclusion and MTT (3-(4, 5-dimetylthiazol-2-yl) -2, 5-diphenyltetrazolium bromide) assays. In addition, apoptosis induction was determined using TUNEL (terminal deoxy transferase (TdT)-mediated dUTP nick- end labeling) assay and DNA fragmentation analysis. Quantitative Real-Time PCR was also used for analyzing the changes in Caspase-3, Caspase-9, and Bcl-2 genes' expression. Results revealed an effective inhibition of growth and viability in MCF-7 cells treated with dichloromethane fractions. Cell death assay and DNA fragmentation analysis using the TUNEL test confirmed the induction of apoptosis in the MCF-7 cell line. Further, the fractions have resulted in an increased expression of Caspase-3and Caspase-9 mRNA, which highlights the possibility of apoptosis in the treatments. The expression study of Caspase-9 mRNA confirmed that, the fractions have triggered apoptosis via intrinsic mitochondrial pathway. In summary, fractions of Scrophularia oxysepala extract were found to be promising in growth inhibition and induction of apoptosis in MCF-7 breast cancer cells.
Downloads
Download data is not yet available.
References
Parkin DM, Bray F, Ferlay J, Pisani P. Estimating the world cancer burden: Globocan 2000. International journal of cancer. 2001;94(2):153-6.
http://dx.doi.org/10.1002/ijc.1440
Zhang X, Chen LX, Ouyang L, Cheng Y, Liu B. Plant natural compounds: targeting pathways of autophagy as anti‐cancer therapeutic agents. Cell proliferation. 2012;45(5):466-76.
http://dx.doi.org/10.1111/j.1365-2184.2012.00833.x
Cragg GM, Newman DJ. Plants as a source of anti-cancer agents. Journal of ethnopharmacology. 2005;100(1):72-9.
http://dx.doi.org/10.1016/j.jep.2005.05.011
Aghbali A, Hosseini SV, Delazar A, Gharavi NK, Shahneh FZ, Orangi M, et al. Induction of apoptosis by grape seed extract (Vitisvinifera) in oral squamous cell carcinoma. Bosn J Basic Med Sci 2013;13(3):186-91.
Pasdaran A, Nahar L, Asnaashari S, Sarker SD, Delazar A. GC-MS Analysis, Free-Radical-Scavenging and Insecticidal Activities of Essential Oil of Scrophularia oxysepala Boiss. 2013.
Shaw J, Lickey EB, Schilling EE, Small RL. Comparison of whole chloroplast genome sequences to choose noncoding regions for phylogenetic studies in angiosperms: the tortoise and the hare III. American Journal of Botany. 2007;94(3):275-88.
http://dx.doi.org/10.3732/ajb.94.3.275
Bhandari S, Babu U, Garg H. A triterpene glycoside from Scrophulariakoelzii. Phytochemistry. 1997;45(8):1717-9.
http://dx.doi.org/10.1016/S0031-9422(97)00256-2
Bhandari S, Roy R, Agrawal P, Garg H. Scrokoelziside A, A triterpene glycoside from Scrophulariakoelzii. Phytochemistry. 1996;41(3):879-82.
http://dx.doi.org/10.1016/0031-9422(95)00697-4
Giner RM, Villalba ML, RecioMdC, Má-ez S, Gray AI, Ríos JL. A New Iridoid from Scrophulariaauriculata ssp. p seudoauriculata. Journal of natural products. 1998;61(9):1162-3.
http://dx.doi.org/10.1021/np980067o
Li J, Huang X, Du X, Sun W, Zhang Y. Study of chemical composition and antimicrobial activity of leaves and roots of Scrophularianingpoensis. Natural product research. 2009;23(8):775-80.
http://dx.doi.org/10.1080/14786410802696247
Evan GI, Vousden KH. Proliferation, cell cycle and apoptosis in cancer. Nature. 2001;411(6835):342-8.
http://dx.doi.org/10.1038/35077213
Valiyari S. Dichloromethane and methanol extracts of Scrophularia oxysepala induces apoptosis in MCF-7 human breast cancer cells. Advanced pharmaceutical bulletin. 2012;2(2):223.
Harmon B, Corder A, Collins R, Gobe G, Allen J, Allan D, et al. Cell death induced in a murine mastocytoma by 42-47 C heating in vitro: evidence that the form of death changes from apoptosis to necrosis above a critical heat load. International journal of radiation biology. 1990;58(5):845-58.
http://dx.doi.org/10.1080/09553009014552221
Helmlinger G, Yuan F, Dellian M, Jain RK. Interstitial pH and pO2 gradients in solid tumors in vivo: high-resolution measurements reveal a lack of correlation. Nature medicine. 1997;3(2):177-82.
http://dx.doi.org/10.1038/nm0297-177
Kroemer G. The proto-oncogene Bcl-2 and its role in regulating apoptosis. Nature medicine. 1997;3(6):614-20.
http://dx.doi.org/10.1038/nm0697-614
Okamoto T, Coultas L, Metcalf D, van Delft MF, Glaser SP, Takiguchi M, et al. Enhanced stability of Mcl1, a prosurvival Bcl2 relative, blunts stress-induced apoptosis, causes male sterility, and promotes tumorigenesis. Proceedings of the National Academy of Sciences. 2014;111(1):261-6.
http://dx.doi.org/10.1073/pnas.1321259110
Alshatwi AA, Shafi G, Hasan TN, Syed NA, Khoja KK. Fenugreek induced apoptosis in breast cancer MCF-7 cells mediated independently by fas receptor change. Asian Pacific journal of cancer prevention : APJCP. 2013;14(10):5783-8. PubMed PMID: 24289578. Epub 2013/12/03. eng.
Gross A, McDonnell JM, Korsmeyer SJ. BCL-2 family members and the mitochondria in apoptosis. Genes & development. 1999;13(15):1899-911.
http://dx.doi.org/10.1101/gad.13.15.1899
Strasser A, O'Connor L, Dixit VM. Apoptosis signaling. Annual review of biochemistry. 2000;69(1):217-45.
http://dx.doi.org/10.1146/annurev.biochem.69.1.217
Deng X. Bcl2 Family Functions as Signaling Target in Nicotine-/NNK-Induced Survival of Human Lung Cancer Cells. Scientifica. 2014
Green DR, Reed JC. Mitochondria and apoptosis. Science-AAAS-Weekly Paper Edition. 1998;281(5381):1309-11.
Callagy GM, Pharoah PD, Pinder SE, Hsu FD, Nielsen TO, Ragaz J, et al. Bcl-2 is a prognostic marker in breast cancer independently of the Nottingham Prognostic Index. Clinical Cancer Research. 2006;12(8):2468-75.
http://dx.doi.org/10.1158/1078-0432.CCR-05-2719
Chang Z, Xing J, Yu X. Curcumin induces osteosarcoma MG63 cells apoptosis via ROS/Cyto-C/Caspase-3 pathway. Tumor Biology. 2014;35(1):753-8.
http://dx.doi.org/10.1007/s13277-013-1102-7
Livak KJ, Schmittgen TD. Analysis of relative gene expression data using real-time quantitative PCR and the 2(-Delta DeltaC(T)) Method. Methods. 2001;25(4):402-8. http://dx.doi.org/10.1006/meth.2001.1262
Hidding JT, Beurskens CH, van der Wees PJ, van Laarhoven HW, Nijhuis-van der Sanden MW. Treatment Related Impairments in Arm and Shoulder in Patients with Breast Cancer: A Systematic Review. PloS one. 2014;9(5):e96748.
http://dx.doi.org/10.1371/journal.pone.0096748
Liu R, Hua BJ, Li J. [Safety evaluation of Chinese medicine on tumor therapy]. ZhongguoZhongyaozazhi = China journal of Chinese materia medica. 2013 Dec;38(23):4181-4. PubMed PMID: 24791513. Epub 2014/05/06. chi.
Craig WJ. Health-promoting properties of common herbs. Am J ClinNutr. 1999 Sep;70(3 Suppl):491S-9S. PubMed PMID: 10479221. Epub 1999/09/09. eng.
Kuete V, Sandjo LP, Ouete JLN, Fouotsa H, Wiench B, Efferth T. Cytotoxicity and modes of action of three naturally occurring xanthones (8-hydroxycudraxanthone G, morusignin I and cudraxanthone I) against sensitive and multidrug-resistant cancer cell lines. Phytomedicine : international journal of phytotherapy and phytopharmacology. 2014;21(3):315-22.
http://dx.doi.org/10.1016/j.phymed.2013.08.018
Asadi H, Orangi M, Shanehbandi D, Babaloo Z, Delazar A, Mohammadnejad L, et al. Methanolic Fractions of Ornithogalumcuspidatum Induce Apoptosis in PC-3 Prostate Cancer Cell Line and WEHI-164 Fibrosarcoma Cancer Cell Line. Advanced Pharmaceutical Bulletin. 2014/12/30;4(5):455-8.
Kanchanapoom T, Noiarsa P, Ruchirawat S, Kasai R, Otsuka H. Triterpenoidal glycosides fromJusticiabetonica. Phytochemistry. 2004;65(18):2613-8.
http://dx.doi.org/10.1016/j.phytochem.2004.06.029
Bhandari S, Roy R, Agrawal P, Garg H. Scrokoelziside A, A triterpene glycoside fromScrophularia koelzii. Phytochemistry. 1996;41(3):879-82.
http://dx.doi.org/10.1016/0031-9422(95)00697-4
Trouillas P, Corbière C, Liagre B, Duroux J-L, Beneytout J-L. Structure–function relationship for saponin effects on cell cycle arrest and apoptosis in the human 1547 osteosarcoma cells: a molecular modelling approach of natural molecules structurally close to diosgenin. Bioorganic & medicinal chemistry. 2005;13(4):1141-9.
http://dx.doi.org/10.1016/j.bmc.2004.11.031
Kim S, Lee Y, Park J, Lee S. Ginsenoside-Rs 4, a new type of ginseng saponin concurrently induces apoptosis and selectively elevates protein levels of p53 and p21 WAF1 in human hepatoma SK-HEP-1 cells. European Journal of Cancer. 1999;35(3):507-11.
http://dx.doi.org/10.1016/S0959-8049(98)00415-8
Chae S, Kang KA, Chang WY, Kim MJ, Lee SJ, Lee YS, et al. Effect of compound K, a metabolite of ginseng saponin, combined with γ-ray radiation in human lung cancer cells in vitro and in vivo. Journal of agricultural and food chemistry. 2009;57(13):5777-82.
http://dx.doi.org/10.1021/jf900331g
Chwalek M, Lalun N, Bobichon H, Plé K, Voutquenne-Nazabadioko L. Structure–activity relationships of some hederagenindiglycosides: haemolysis, cytotoxicity and apoptosis induction. Biochimica et BiophysicaActa (BBA)-General Subjects. 2006;1760(9):1418-27.
http://dx.doi.org/10.1016/j.bbagen.2006.05.004
Azadmehr A, Hajiaghaee R, Mazandarani M. Induction of apoptosis and G2/M cell cycle arrest by Scrophulariastriata in a human leukaemia cell line. Cell proliferation. 2013;46(6):637-43.
http://dx.doi.org/10.1111/cpr.12074
Azadmehr A, Oghyanous KA, Hajiaghaee R, Amirghofran Z, Azadbakht M. Antioxidant and neuroprotective effects of scrophularia striata extract against oxidative stress-induced neurotoxicity. Cellular and molecular neurobiology. 2013;33(8):1135-41.
http://dx.doi.org/10.1007/s10571-013-9979-7
Valiyari S, Jahanban-Esfahlan R, Shahneh FZ, Yaripour S, Baradaran B, Delazar A. Cytotoxic and apoptotic activity of Scrophularia oxysepala in MCF-7 human breast cancer cells. Toxicological & Environmental Chemistry. 2013;95(7):1208-20.
http://dx.doi.org/10.1080/02772248.2013.854362
Thornberry NA, Lazebnik Y. Caspases: enemies within. Science. 1998;281(5381):1312-6.
http://dx.doi.org/10.1126/science.281.5381.1312
Akagi H, Higuchi H, Sumimoto H, Igarashi T, Kabashima A, Mizuguchi H, et al. Suppression of myeloid cell leukemia-1 (Mcl-1) enhances chemotherapy-associated apoptosis in gastric cancer cells. Gastric cancer. 2013;16(1):100-10.
http://dx.doi.org/10.1007/s10120-012-0153-6
Shore GC, Warr MR. Unique biology of Mcl-1: therapeutic opportunities in cancer. Current molecular medicine. 2008;8(2):138-47.
http://dx.doi.org/10.2174/156652408783769580
Karami H, Baradaran B, Esfahani A, Sakhinia M, Sakhinia E. Therapeutic Effects of Myeloid Cell Leukemia-1 siRNA on Human Acute Myeloid Leukemia Cells. Advanced pharmaceutical bulletin. 2014;4(3):243.
Adams JM, Cory S. The Bcl-2 protein family: arbiters of cell survival. Science. 1998;281(5381):1322-6.
http://dx.doi.org/10.1126/science.281.5381.1322
Karami H, Baradaran B, Esfahani A, Estiar MA, Naghavi-Behzad M, Sakhinia M, et al. siRNA-Mediated silencing of survivin inhibits proliferation and enhances etoposidechemosensitivity in acute myeloid leukemia cells. Asian Pac J Cancer Prev. 2013;14:7719-24.
http://dx.doi.org/10.7314/APJCP.2013.14.12.7719
Giessrigl B, Yazici G, Teichmann M, Kopf S, Ghassemi S, Atanasov AG, et al. Effects of Scrophularia extracts on tumor cell proliferation, death and intravasation through lymphoendothelial cell barriers. Int J Oncol. 2012;40(6):2063-74.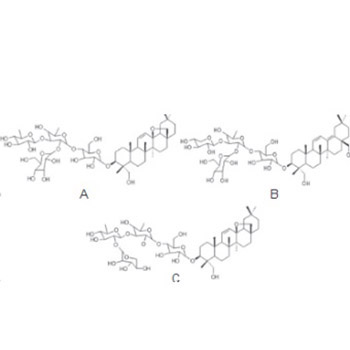 Downloads
Additional Files
How to Cite
1.
Hosseini B-A, Pasdaran A, Kazemi T, Shanehbandi D, Karami H, Orangi M, Baradaran B. Dichloromethane fractions of Scrophularia oxysepala extract induce apoptosis in MCF-7 human breast cancer cells. Biomol Biomed [Internet]. 2015Jan.29 [cited 2023Sep.23];15(1):26-32. Available from: https://www.bjbms.org/ojs/index.php/bjbms/article/view/226
Section
Molecular Biology