Pathologic morphology of acute experimental osteomyelitis
Keywords:
osteomyelitis, experiment, early stages, osteoperforation
Abstract
The goal of our work was to study the changes in the bone tissue, bone marrow and surrounding tissues in animals during early stages of experimental osteomyelitis. Osteomyelitis was simulated in 30 infants rabbits aged 3-4 months whose body weight accounted 1200-1600 grams through the insertion of 5-6 million of aurococcus into the marrow channel of a shinbone. The study of bone marrow, bone tissue and surrounding tissue was conducted 30 minutes, 6, 12, 24, 48 and 60 hours after the contamination with the help of light and electronic (transmission and scanning) microscopy. It was proved that the first changes are characterized by the evident changes in the vessel's walls which cause the swelling of bone marrow and suppurative inflammation in the bone tissue occurs only in the end of the 3d day of the experiment. These data confirm the necessity of osteoperfortation during the first 24 hours of contamination in order to remove the swelling and to correct vessel disorders.
Downloads
Download data is not yet available.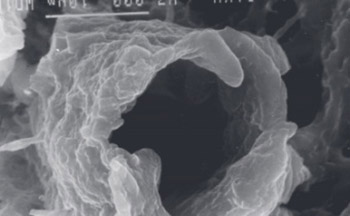 Downloads
Additional Files
How to Cite
1.
S. Strelkov N, A. Kiryanov N, O. Shklyaev P, M. Iryanov Y. Pathologic morphology of acute experimental osteomyelitis. Biomol Biomed [Internet]. 2013Aug.20 [cited 2023Dec.4];13(3):153-7. Available from: https://www.bjbms.org/ojs/index.php/bjbms/article/view/2348