Prevalence of 1691G>A FV mutation in females from Bosnia and Herzegovina - a preliminary report
Amina Valjevac

Laboratory for molecular medicine, Center for genetics, Medical Faculty, University of Sarajevo

Bakir Mehić

Laboratory for molecular medicine, Center for genetics, Medical Faculty, University of Sarajevo

Emina Kiseljaković

Laboratory for molecular medicine, Center for genetics, Medical Faculty, University of Sarajevo

Slavka Ibrulj

Laboratory for molecular medicine, Center for genetics, Medical Faculty, University of Sarajevo

Agnieszka Garstka

Central Laboratory, Regional Hospital

Grażyna Adler

Department of Gerontobiology, Pomeranian Medical University
Keywords:
FV Factor V Leiden, 1691A FV, thrombophilia, prevalence, recurrent miscarriages
Abstract
Factor V is the liver-synthesized multidomain glycoprotein encoded by a gene localised on chromosome 1q23. The point mutation 1691G>A in this gene results in formation of an altered protein of V Factor resistant to activated protein C (APC) cleavage. This mutation alone is the most frequent cause of inborn thrombophilia and the most widely acknowledged genetic risk factor for venous thrombosis in a Caucasian population. This study was designed to provide the first estimate of the frequency of the allele 1691A FV in the Bosnian female population. The 1691G>A FV mutation was examined by polymerase chain reaction-restriction fragment length polymorphism, in a group of 67 women, mean age of 58.6 years with no history of cardiovascural incident. Our findings revealed an absence of the mutated allele 1691A FV in the studied group.
This is the first report on the 1691G>A FV mutation in a population from Bosnia and Herzegovina. Further research is needed to establish prevalence of the mutated allele in the population from Bosnia and Herzegovina.
Downloads
Download data is not yet available.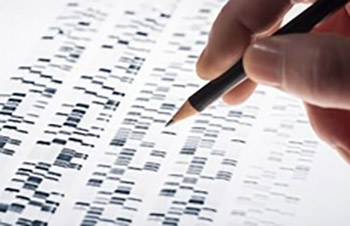 How to Cite
1.
Valjevac A, Mehić B, Kiseljaković E, Ibrulj S, Garstka A, Adler G. Prevalence of 1691G>A FV mutation in females from Bosnia and Herzegovina - a preliminary report. Bosn J of Basic Med Sci [Internet]. 2013Feb.20 [cited 2022Jan.20];13(1):31-3. Available from: https://www.bjbms.org/ojs/index.php/bjbms/article/view/2410
Section
Molecular Biology