Sonoporation using microbubbles promotes lipofectamine -mediated siRNA transduction to rat retina.
Keywords:
retina, ultrasound-targeted microbubble destruction, Lipofectamine 2000, siRNA
Abstract
Ultrasound-targeted microbubble destruction(UTMD) has been utilized to deliver naked siRNA into cells in in vitro settings. But whether UTMD can safely deliver naked siRNA into in vivo cells have remained unknown. This work was performed to investigate the feasibility of UTMD-enhanced naked siRNA transduction (or combined with Lipofectamine 2000) in vivo retinal cells and compare the performance between UTMD and ultrasonic irradiation alone in this enhancing effect. A dose of Cy3-labeled siRNA was injected into the vitreous cavity of rat eyes under the different conditions of Lipofectamine 2000 or/and UTMD. Transduction efficiency was assessed by fluorescence microscopy and flow cytometry. Cell and tissue damage was assessed by trypan blue exclusion test and hematoxylineosin staining, respectively. The quantity and the density of transducted cells in the group received Lipofectamine 2000 and UTMD was far more than that in other groups. The number of transducted cells in the group received Lipofectamine 2000 and ultrasonic irradiation alone was slightly more than that in the group received Lipofectamine 2000. Cy3-siRNA-positive cells can also seen in the group received UTMD alone, although the transduction efficiency is extremely low. Cell viability in each group was more than 90%, and retinal architecture in each group was well preserved. These results indicated that UTMD, with a significantly higher performance than ultrasonic irradiation alone, can effectively enhance the Lipofectamine 2000-mediated naked siRNA transduction in vivo reinal cells without any cell or tissue damage. This method can serve as a novel approach to treat the diseases of eye ground.
Downloads
Download data is not yet available.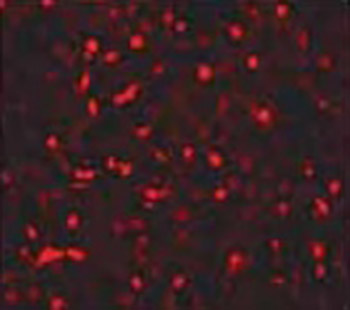 Downloads
Additional Files
How to Cite
1.
Zheng X, Ji P, Hu J. Sonoporation using microbubbles promotes lipofectamine -mediated siRNA transduction to rat retina. Biomol Biomed [Internet]. 2011Aug.20 [cited 2023Nov.30];11(3):147-52. Available from: https://www.bjbms.org/ojs/index.php/bjbms/article/view/2565
Section
Molecular Biology