Clinical Dilemmas and Surgical Treatment of Penoscrotal, Scrotal and Perineal Hypospadias
Keywords:
proximal hypospadia, gender chromosomes
Abstract
Hypospadia is the most common congenital malformation of the urinary tract. It is a malformation with the opening of the urethra proximally from the usual site. The meatal opening can be anywhere alone the shaft of the penis, or in more severe forms, within the scrotum, or in the perineum. Consequently the hypospadias can be distal, medial and proximal. The proximal ones can be penoscrotal (PS), scrotal (SC) and perineal (PE). The cause of hypospadias is largely unknown; however, current epidemiol-ogy and laboratory studies have shed new light into the etiology of hypospadias. With recent advance-ments in molecular biology, microarray technology, it appears that hypospadias is potentially related to disrupted gene expression. Currently, the only available treatment is surgery. The aim of this study was to present our results of the surgical correction of hypospadias and methods used to answer the clinical dilemmas about the gender. Authors have used two methods for a surgical resolution of the hypospadia - one-step operation suggested by Snodgrass and two-step operation, employing free graft suggested by Bracka. Clinical dilemmas regarding the gender were answered using cytogenetic assessment through lymphocyte cultivation method, suggested by Seabright. The cytogenetic assessment was carried in 23 patients with proximal hypospadia (penoscrotal, scrotal and perineal). Characteristic male cariotype (46, XY) was found in 22 patients. In one patient, with scrotal hypospadia, we found the characteristic female cariotype. This patient had testicles. The patient with female cariotype had a TDG gene that determines the differentiation of the testicles. Although surgery remains the only therapy for the treatment of the hypospadias, better understanding of the molecular and hormonal mechanisms behind the diseases may contribute to the prevention and the decrease in the incidence of the malformation. Cytogenetic testing in patients with unclear gender is important in planning further treatment.
Downloads
Download data is not yet available.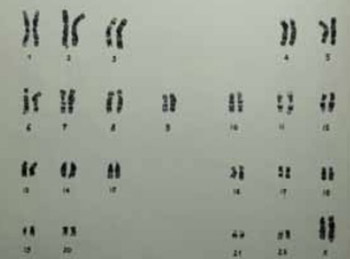 Downloads
How to Cite
1.
Ahmeti H, Kolgeci S, Arifi H, Jaha L. Clinical Dilemmas and Surgical Treatment of Penoscrotal, Scrotal and Perineal Hypospadias. Biomol Biomed [Internet]. 2009Aug.20 [cited 2023Feb.6];9(3):229-34. Available from: https://www.bjbms.org/ojs/index.php/bjbms/article/view/2812
Section
Short Communication