The Genotoxicity of Vitamin C in vitro
Keywords:
Vitamin C (ascorbic acid), human lymphocytes, chromosome abnormalities
Abstract
The genotoxic effects of Vitamin C (ascorbic acid) on human lymphocytes in vitro were estimated by analyzing and identifying various chromosome abnormalities, in relation to the concentration of Vitamin C. Testing concentrations of Vitamin C induced different aberrations including the impairment of spindle function. The spindle disturbances can result in mitotic arrest, multipolar spindles and multipolar segregation, errors in chromosome segregation, formation of chromosome bridges and chromosome laggards. The most frequent irregularities were found in anaphase and telophase. A certain number of lymphocytes were arrested at anaphase or telophase (in colchicine-untreated cultures of human lymphocytes). Testing concentrations of ascorbic acid did not induce a significant increase in the number of aneuploid mitoses and were not clastogenic except at the highest concentration (1,000 μg/ml) in colchicine-treated cultures, and in colchicine-untreated cultures of human lymphocytes the pulverization of chromosome was observed. Vitamin C changed the mitotic index value of lymphocytes notably at the higher concentrations (250, 500 and 1,000 μg/ml).
Downloads
Download data is not yet available.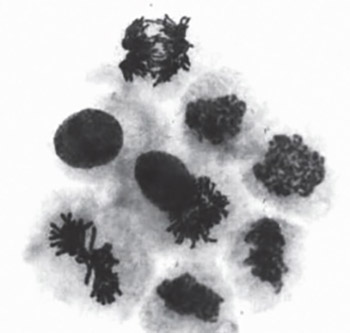 Downloads
How to Cite
1.
Nefić H. The Genotoxicity of Vitamin C in vitro. Biomol Biomed [Internet]. 2008May20 [cited 2023Sep.23];8(2):141-6. Available from: https://www.bjbms.org/ojs/index.php/bjbms/article/view/2969
Section
Molecular Biology