The facts and doubts about beginning of the human life and personality
Keywords:
beginning of human life, personality, embrion
Abstract
"What a piece of work is a man!" William Shakespeare, Hamlet
"To those of average curiosity about the wonders of nature, it is likely that two great mysteries have stirred the imagination; and each concerns a birth. Who has not gazed into the heavens on the starlit night and wondered about the birth of the universe? And who has not been stimulated by the sight of the newly born baby to the marvel at the unseen events within the mother's uterus that have led to the birth of such a perfect creation?"(1) These words written by the Professor Sir Graham (Mont) Liggins open Pandora's box of questions, dilemmas, doubts and controversies about human life and its beginning offering everybody lifelong challenge to solve mystery of life.
Entering this filed scientists have been remiss in failing to translate science into the terms that allow mankind to share their excitement of discovering life before birth. Regardless to remarkable scientific development, curiosity, and speculations dating back to Hippocrates, life before birth still remains a big secret. Different kinds of intellectuals involved themselves trying to contribute to the solution of human life puzzle. They are led by the idea that each newborn child will only reach its full potential if its development in uterus is free from any adverse influence, providing the best possible environment for the embryo/foetus. Considering embryo/foetus, it should be always kept in mind amazing aspect of these parts of human life in which the mother and the embryo/foetus, although locked in the most intimate relationships, are at ALL TIMES two separate people. Accepting embryo/foetus as the person opened new set of questions about its personality and human rights. Today, synthesis between scientific data and hypotheses, philosophical thought, and issues in the humanities, has become pressing necessity in order to deal with ethical, juridical and social problems arising from man's interference in many aspects and stages of life. (2)
Downloads
Download data is not yet available.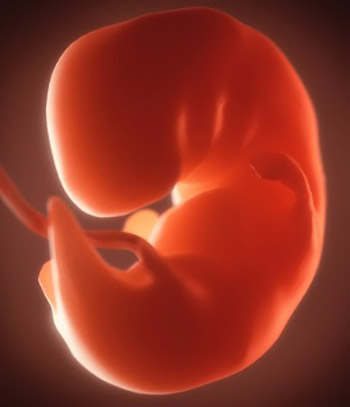 How to Cite
1.
Kurjak A, Tripalo A. The facts and doubts about beginning of the human life and personality. Biomol Biomed [Internet]. 2004Feb.20 [cited 2023Feb.4];4(1):5-14. Available from: https://www.bjbms.org/ojs/index.php/bjbms/article/view/3453