Can NLR, PLR and LMR be used as prognostic indicators in patients with pulmonary embolism? A commentary
Cihan Bedel

Department of Emergency Medicine, Health Science University Antalya Training and Research Hospital, Antalya, Turkey

https://orcid.org/0000-0002-3823-2929

Mustafa Korkut

Department of Emergency Medicine, Health Science University Antalya Training and Research Hospital, Antalya, Turkey

https://orcid.org/0000-0003-1665-1601

Hamit Hakan Armağan

Department of Emergency Medicine, Suleyman Demirel University Faculty of Medicine, Isparta, Turkey
Keywords:
Pulmonary embolism, neutrophil-lymphocyte ratio, NLR, platelet-lymphocyte ratio, lymphocyte-monocyte ratio, LMR, prognosis
Abstract
We read with great interest the article "Prognostic role of NLR, PLR, and LMR in patients with pulmonary embolism" by Köse et al.[1]. They found that the neutrophil-lymphocyte ratio (NLR), platelet-lymphocyte ratio (PLR), and lymphocyte-monocyte ratio (LMR) were related to the prognosis and clinical severity of patients with pulmonary embolism (PE). First of all, we congratulate the authors for their invaluable contribution to literature. However, we think that some points should be discussed regarding the use of these laboratory parameters.
White blood cell subtypes NLR, PLR, and LMR, have been associated with many inflammatory diseases, including PE [2,3]. These parameters, which can be easily determined by simple and easy measurement of systemic inflammation, maintain their importance today. However, these parameters are affected by many factors such as trauma, local or systemic infection, acute coronary syndromes, and malignancy [3-5]. For these reasons, it would be better for the authors to mention these factors and exclude them from the tables that included malignancy and trauma patients in the study.
It is known that drugs, including steroids, can increase neutrophils and decrease lymphocytes and therefore affect NLR, PLR, and LMR values [6]. Consequently, it will be more valuable to exclude patients who use drugs that may affect laboratory parameters. Besides, plasma inflammatory biomarkers are time-dependent variables. The time of sample collection and the time from the onset of the symptom to the sampling may impact the parameters [3-6]. Therefore, it is essential to identify the time from the first symptom to sample collection and the factors that may affect it. In conclusion, because NLR, PLR, and LMR can be affected by many factors, prospective studies with large populations are needed to show the accuracy of use in critically ill patients.
Downloads
Download data is not yet available.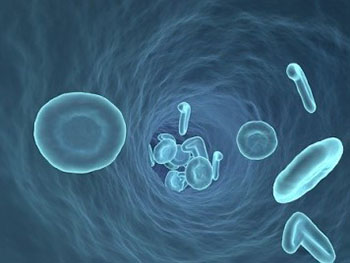 How to Cite
1.
Bedel C, Korkut M, Armağan HH. Can NLR, PLR and LMR be used as prognostic indicators in patients with pulmonary embolism? A commentary. Bosn J of Basic Med Sci [Internet]. 2021Aug.1 [cited 2021Oct.24];21(4):501. Available from: https://www.bjbms.org/ojs/index.php/bjbms/article/view/5236
Copyright (c) 2020 Cihan Bedel, Mustafa Korkut, Hamit Hakan Armağan
This work is licensed under a Creative Commons Attribution 4.0 International License.