Role of dynamic contrast enhanced magnetic resonance imaging in the diagnosis and management of vascular lesions of the head and neck
Raluca Petea-Balea

Department of Radiology and Medical Imaging, County Clinical Emergency Hospital, Cluj-Napoca, Romania

Manuela Lenghel

Department of Radiology, Faculty of Medicine, "Iuliu Hațieganu" University of Medicine and Pharmacy, Cluj-Napoca, Romania; Department of Radiology, Faculty of Medicine, "Iuliu Hațieganu" University of Medicine and Pharmacy, Cluj-Napoca, Romania

https://orcid.org/0000-0002-7341-498X

Horatiu Rotar

Department of Cranio-Maxillofacial Surgery, "Iuliu Haţieganu" University of Medicine and Pharmacy, Cluj-Napoca, Romania

https://orcid.org/0000-0003-2138-3322

Cristian Dinu

Department of Maxillofacial Surgery and Implantology, Faculty of Dentistry, "Iuliu Hațieganu" University of Medicine and Pharmacy, Cluj-Napoca, Romania

https://orcid.org/0000-0002-1073-9402

Simion Bran

Department of Maxillofacial Surgery and Implantology, Faculty of Dentistry, "Iuliu Hațieganu" University of Medicine and Pharmacy, Cluj-Napoca

Florin Onisor

Department of Cranio-Maxillofacial Surgery and Radiology, Faculty of Dental Medicine, Iuliu Hatieganu University Of Medicine and Pharmacy Cluj-Napoca, Romania

https://orcid.org/0000-0003-1076-7726

Rares Roman

Department of Cranio-Maxillofacial Surgery, "Iuliu Haţieganu" University of Medicine and Pharmacy, Cluj-Napoca, Romania

https://orcid.org/0000-0003-0620-2845

Simona Senila

Department of Dermatology, "Iuliu Haţieganu" University of Medicine and Pharmacy, Cluj-Napoca, Romania

Csaba Csutak

Department of Radiology, Faculty of Medicine, "Iuliu Hațieganu" University of Medicine and Pharmacy, Cluj-Napoca, Romania; Department of Cranio-Maxillofacial Surgery, "Iuliu Haţieganu" University of Medicine and Pharmacy, Cluj-Napoca, Romania

https://orcid.org/0000-0001-6669-6483

Anca Ciurea

Department of Radiology, Faculty of Medicine, "Iuliu Hațieganu" University of Medicine and Pharmacy, Cluj-Napoca, Romania

https://orcid.org/0000-0001-9685-0904
Keywords:
Vascular malformation, dynamic contrast-enhanced magnetic resonance, head and neck, hemangioma, post-therapeutic evaluation
Abstract
Vascular anomalies comprise a wide and heterogeneous group of lesions that may be found in all parts of the body, with most of the cases of vascular malformations involving the head and neck region. Ultrasound (US) is the reliable first-line imaging technique to assess flow parameters. However, in some cases, US fails to depict the real extent of the lesions. On the other hand, magnetic resonance imaging (MRI) allows the evaluation of the full extension and anatomic relationship of the vascular anomalies with the neighboring structures and provides hemodynamic characterization using dynamic contrast enhanced MRI (DCE-MRI), avoiding unnecessary invasive catheter-based procedures. DCE-MRI angiography can make a distinction between low and high flow vascular anomalies and it is useful for selecting adequate therapy and appreciating prognosis. The aim of this paper is to review the role of DCE -MRI in the evaluation of flow characteristics and lesion extent in vascular anomalies of the head and neck region.
Downloads
Download data is not yet available.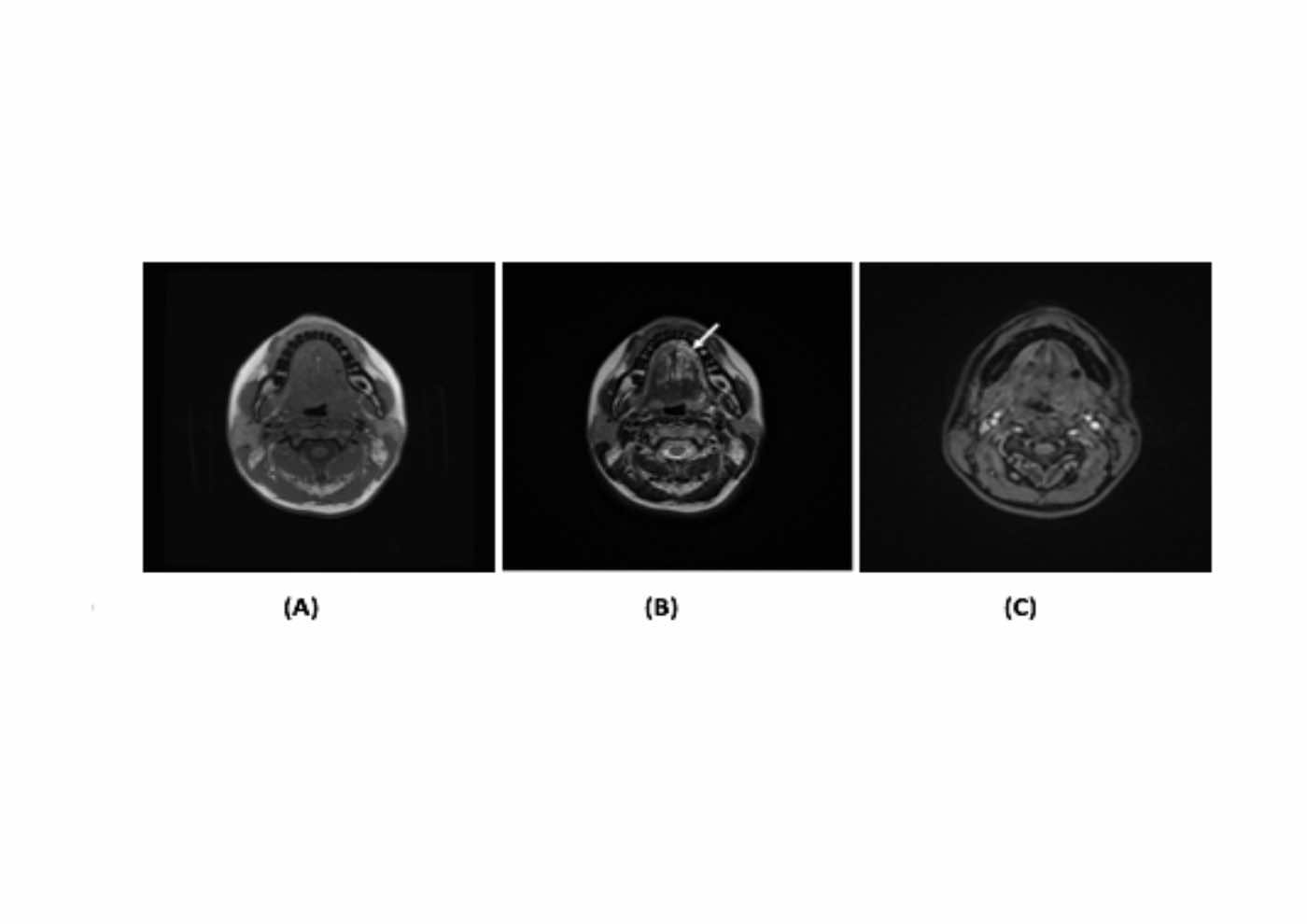 How to Cite
1.
Petea-Balea R, Lenghel M, Rotar H, Dinu C, Bran S, Onisor F, Roman R, Senila S, Csutak C, Ciurea A. Role of dynamic contrast enhanced magnetic resonance imaging in the diagnosis and management of vascular lesions of the head and neck. Bosn J of Basic Med Sci [Internet]. 2021Aug.19 [cited 2022Jan.20];. Available from: https://www.bjbms.org/ojs/index.php/bjbms/article/view/6019
Copyright (c) 2021 Raluca Petea-Balea, Manuela Lenghel , Horatiu Rotar, Cristian Dinu, Simion Bran, Florin Onisor, Rares Roman, Simona Senila, Csaba Csutak, Anca Ciurea
This work is licensed under a Creative Commons Attribution 4.0 International License.