Nesfatin-1 alleviates extrahepatic cholestatic damage of liver in rats
Keywords:
Obstructive jaundice, oxidative stress, hepatic damage, cholestasis, DNA fragmentation
Abstract
Obstructive jaundice (OJ) can be defined as cessation of bile flow into the small intestine due to benign or malignant changes. Nesfatin-1, recently discovered anorexigenic peptide derived from nucleobindin-2 in hypothalamic nuclei, was shown to have anti-inflammatory and antiapoptotic effects. This study is aimed to investigate the therapeutic effects of nesfatin-1 on OJ in rats. Twenty-four adult male Wistar-Hannover rats were randomly assigned to three groups: sham (n = 8), control (n = 8), and nesfatin (n = 8). After bile duct ligation, the study groups were treated with saline or nesfatin-1, for 10 days. Afterward, blood and liver tissue samples were obtained for biochemical analyses, measurement of cytokines, determination of the oxidative DNA damage, DNA fragmentation, and histopathologic analyses. Alanine aminotransferase and gamma-glutamyl transferase levels were decreased after the nesfatin treatment; however, these drops were statistically non-significant compared to control group (p = 0.345, p = 0.114). Malondialdehyde levels decreased significantly in nesfatin group compared to control group (p = 0.032). Decreases in interleukin-6 and tumor necrosis factor-α levels from the liver tissue samples were not statistically significant in nesfatin group compared to control group. The level of oxidative DNA damage was lower in nesfatin group, however this result was not statistically significant (p = 0.75). DNA fragmentation results of all groups were similar. Histopathological examination revealed that there was less neutrophil infiltration, edema, bile duct proliferation, hepatocyte necrosis, basement membrane damage, and parenchymal necrosis in nesfatin compared to control group. The nesfatin-1 treatment could alleviate cholestatic liver damage caused by OJ due to its anti-inflammatory and antioxidant effects.
Downloads
Download data is not yet available.
References
Fahmy SR, Mohamed AS. Holoturia arenicola extract modulates bile duct ligation-induced oxidative stress in rat kidney. Int J Clin Exp Pathol 2015;8(2):1649-57.
He CS, Yue HY, Xu J, Xue F, Liu J, Li YY, et al. Protective effects of capillary artemisia polysaccharide on oxidative injury to the liver in rats with obstructive jaundice. Exp Ther Med 2012;4(4):645-8. http://dx.doi.org/10.3892/etm.2012.666.
Esrefoglu M, Gül M, Emre MH, Polat A, Selimoglu MA. Protective effect of low dose of melatonin against cholestatic oxidative stress after common bile duct ligation in rats. World J Gastroenterol 2005;11(13):1951-6. http://dx.doi.org/10.3748/wjg.v11.i13.1951.
Cruz A, Padillo FJ, Granados J, Túnez I, Muñoz MC, Briceño J, et al. Effect of melatonin on cholestatic oxidative stress under constant light exposure. Cell Biochem Funct 2003;21(13):377-80. http://dx.doi.org/10.1002/cbf.1046.
Wang G, Xiu P, Li F, Xin C, Li K. Vitamin A supplementation alleviates extrahepatic cholestasis liver injury through Nrf2 activation. Oxid Med Cell Longev 2014;2014:273692. http://dx.doi.org/10.1155/2014/273692.
Barón V, Muriel P. Role of glutathione, lipid peroxidation and antioxidants on acute bile-duct obstruction in the rat. Biochim Biophys Acta 1999;1472(99):173-80.
DOI:10.1016/S0304-4165(99)00118-X.
Soylu AR, Aydogdu N, Basaran UN, Altaner S, Tarcin O, Gedik N, et al. Antioxidants vitamin E and C attenuate hepatic fibrosis in biliary-obstructed rats. World J Gastroenterol 2006;12(42):6835-41. http://dx.doi.org/10.3748/wjg.v12.i42.6835.
Albayrak A, Demiryilmaz I, Albayrak Y, Aylu B, Ozogul B, Cerrah S, et al. The role of diminishing appetite and serum nesfatin-1 level in patients with burn wound infection. Iran Red Crescent Med J 2013;15(5):389-92. http://dx.doi.org/10.5812/ircmj.4198.
Zhang AQ, Li XL, Jiang CY, Lin L, Shi RH, Chen JD, et al. Expression of nesfatin-1/NUCB2 in rodent digestive system. World J Gastroenterol 2010;16(14):1735-41. http://dx.doi.org/10.3748/wjg.v16.i14.1735.
Jia FY, Li XL, Li TN, Wu J, Xie BY, Lin L. Role of nesfatin-1 in a rat model of visceral hypersensitivity. World J Gastroenterol 2013;19(22):3487-93. http://dx.doi.org/10.3748/wjg.v19.i22.3487.
Özsavcí D, Ersahin M, Sener A, Özakpinar ÖB, Toklu HZ, Akakín D, et al. The novel function of nesfatin-1 as an anti-inflammatory and antiapoptotic peptide in subarachnoid hemorrhage-induced oxidative brain damage in rats. Neurosurgery 2011;68(6):1699-708.
DOI: 10.1227/NEU.0b013e318210f258.
Kolgazi M, Cantali-Ozturk C, Deniz R, Ozdemir-Kumral ZN, Yuksel M, Sirvanci S, et al. Nesfatin-1 alleviates gastric damage via direct antioxidant mechanisms. J Surg Res 2015;193(1):111-8. http://dx.doi.org/10.1016/j.jss.2014.06.057.
Tang CH, Fu XJ, Xu XL, Wei XJ, Pan HS. The anti-inflammatory and anti-apoptotic effects of nesfatin-1 in the traumatic rat brain. Peptides 2012;36(1):39-45. http://dx.doi.org/10.1016/j.peptides.2012.04.014.
Dong J, Xu H, Xu H, Wang PF, Cai GJ, Song HF, et al. Nesfatin-1 stimulates fatty-acid oxidation by activating AMP-activated protein kinase in STZ-induced type 2 diabetic mice. PLoS One 2013;8(12):e83397. DOI: 10.1371/journal.pone.0083397.
Burton K. A study of the conditions and mechanism of the diphenylamine reaction for the colorimetric estimation of deoxyribonucleic acid. Biochem J 1956;62(2):315-23. http://dx.doi.org/10.1042/bj0620315.
Deniz M, Atasoy BM, Dane F, Can G, Erzik C, Çetinel Ş, et al. Radiation-induced oxidative injury of the ileum and colon is alleviated by glucagon-like peptide-1 and -2. J Radiat Res Appl Sci 2015;8(2):234-42. http://dx.doi.org/10.1016/j.jrras.2015.01.010.
Damnjanovic Z, Jovanovic M, Nagorni A, Radojkovic M, Sokolovic D 2nd, Damnjanovic G, et al. Correlation of inflammation parameters and biochemical markers of cholestasis with the intensity of lipid peroxidation in patients with choledocholithiasis. Vojnosanit Pregl 2013;70(2):170-6. http://dx.doi.org/10.2298/VSP1302170D.
Ling Z, Xiping Z, Fengmei Q, Ping Y, Qihui C. Protective effects of Salvia miltiorrhizae on multiple organs of rats with obstructive jaundice. Mediators Inflamm 2009;2009:602935. http://dx.doi.org/10.1155/2009/602935.
Assimakopoulos SF, Mavrakis AG, Grintzalis K, Papapostolou I, Zervoudakis G, Konstantinou D, et al. Superoxide radical formation in diverse organs of rats with experimentally induced obstructive jaundice. Redox Rep 2008;13(4):179-84. http://dx.doi.org/10.1179/135100008X308902.
Oh SH, Yun KJ, Nan JX, Sohn DH, Lee BH. Changes in expression and immunolocalization of protein associated with toxic bile salts-induced apoptosis in rat hepatocytes. Arch Toxicol 2003;77(2):110-5.
Allen K, Jaeschke H, Copple BL. Bile acids induce inflammatory genes in hepatocytes: A novel mechanism of inflammation during obstructive cholestasis. Am J Pathol 2011;178(1):175-86. http://dx.doi.org/10.1016/j.ajpath.2010.11.026.
Aller MA, Arias JL, García-Domínguez J, Arias JI, Durán M, Arias J. Experimental obstructive cholestasis: The wound-like inflammatory liver response. Fibrogenesis Tissue Repair 2008;1(1):6. DOI: 10.1186/1755-1536-1-6.
Oh-I S, Shimizu H, Satoh T, Okada S, Adachi S, Inoue K, et al. Identification of nesfatin-1 as a satiety molecule in the hypothalamus. Nature 2006;443(7112):709-12. http://dx.doi.org/10.1038/nature05162.
Brailoiu GC, Dun SL, Brailoiu E, Inan S, Yang J, Chang JK, et al. Nesfatin-1: Distribution and interaction with a G protein-coupled receptor in the rat brain. Endocrinology 2007;148(10):5088-94. http://dx.doi.org/10.1210/en.2007-0701.
Solmaz A, Bahadir E, Gülçiçek OB, Yigitbas H, Çelik A, Karagöz A, et al. Nesfatin-1 improves oxidative skin injury in normoglycemic or hyperglycemic rats. Peptides 2016;78:1-10. http://dx.doi.org/10.1016/j.peptides.2015.12.006.
Gonzalez R, Tiwari A, Unniappan S. Pancreatic beta cells colocalize insulin and pronesfatin immunoreactivity in rodents. Biochem Biophys Res Commun 2009;381(4):643-8. http://dx.doi.org/10.1016/j.bbrc.2009.02.104.
Stengel A, Goebel M, Yakubov I, Wang L, Witcher D, Coskun T, et al. Identification and characterization of nesfatin-1 immunoreactivity in endocrine cell types of the rat gastric oxyntic mucosa. Endocrinology 2009;150(1):232-8. http://dx.doi.org/10.1210/en.2008-0747.
Aydin S. The presence of the peptides apelin, ghrelin and nesfatin-1 in the human breast milk, and the lowering of their levels in patients with gestational diabetes mellitus. Peptides 2010;31(12):2236-40. http://dx.doi.org/10.1016/j.peptides.2010.08.021.
Ozturk CC, Oktay S, Yuksel M, Akakin D, Yarat A, Kasimay Cakir O. Anti-inflammatory effects of nesfatin-1 in rats with acetic acid - induced colitis and underlying mechanisms. J Physiol Pharmacol 2015;66(5):741-50.
Engin A, Bozkurt BS, Altan N, Memis L, Bukan N. Nitric oxide-mediated liver injury in the presence of experimental bile duct obstruction. World J Surg 2003;27(3):253-5. http://dx.doi.org/10.1007/s00268-002-6710-0.
Schmucker DL, Ohta M, Kanai S, Sato Y, Kitani K. Hepatic injury induced by bile salts: Correlation between biochemical and morphological events. Hepatology 1990;12(5):1216-21. http://dx.doi.org/10.1002/hep.1840120523.
Singh S, Shackleton G, Ah-Sing E, Chakraborty J, Bailey ME. Antioxidant defenses in the bile duct-ligated rat. Gastroenterology 1992;103(5):1625-9.
http://dx.doi.org/10.1016/0016-5085(92)91187-9.
Ljubuncic P, Tanne Z, Bomzon A. Evidence of a systemic phenomenon for oxidative stress in cholestatic liver disease. Gut 2000;47(5):710-6. http://dx.doi.org/10.1136/gut.47.5.710.
Bülbüller N, Akkus MA, Cetinkaya Z, Ilhan YS, Ozercan I, Kirkil C, et al. Effects of melatonin and lactulose on the liver and kidneys in rats with obstructive jaundice. Pediatr Surg Int 2002;18(8):677-80.
Muriel P, Deheza R. Fibrosis and glycogen stores depletion induced by prolonged biliary obstruction in the rat are ameliorated by metadoxine. Liver Int 2003;23(4):262-8. http://dx.doi.org/10.1034/j.1600-0676.2003.00837.x.
Padillo FJ, Cruz A, Navarrete C, Bujalance I, Briceño J, Gallardo JI, et al. Melatonin prevents oxidative stress and hepatocyte cell death induced by experimental cholestasis. Free Radic Res 2004;38(7):697-704. http://dx.doi.org/10.1080/10715760410001705131.
Karatepe O, Gulcicek OB, Adas G, Battal M, Kamali G, Kemik A, et al. The use of curcumin in obstructive jaundice. Arch Med Sci 2009;5(4):513-8.
Sedgwick JD, Riminton DS, Cyster JG, Körner H. Tumor necrosis factor: A master-regulator of leukocyte movement. Immunol Today 2000;21(3):110-3. http://dx.doi.org/10.1080/10715760410001705131.
DI Abd Al-Aleem, DM Abd-Almotteleb. Nesfatin-1 treatment alleviates indomethacin-induced gastric ulcer in rats. International Journal of Adv Res 2015;3(6):201-9.
Crawford JM. The liver and biliary tract. In: Cotran RS, Kumar VK, Collins TC, editors. Robbins pathologic basis of disease. Philadelphia: W.B. Saunders; 1999. p. 851-2.
Burçak G, Andican G. Oxidative DNA damage and aging (Oksidatif DNA hasarı ve yaşlanma). [Article in Turkish]. Cerrahpaşa J Med 2004;35:159-69.
Williamson R. Properties of rapidly labelled deoxyribonucleic acid fragments isolated from the cytoplasm of primary cultures of embryonic mouse liver cells. J Mol Biol 1970;51(70):157-68. http://dx.doi.org/10.1016/0022-2836(70)90277-9.
Randerath K, Zhou GD, Monk SA, Randerath E. Enhanced levels in neonatal rat liver of 7,8-dihydro-8-oxo-2'-deoxyguanosine (8-hydroxydeoxyguanosine), a major mutagenic oxidative DNA lesion. Carcinogenesis 1997;18(7):1419-21. http://dx.doi.org/10.1093/carcin/18.7.1419.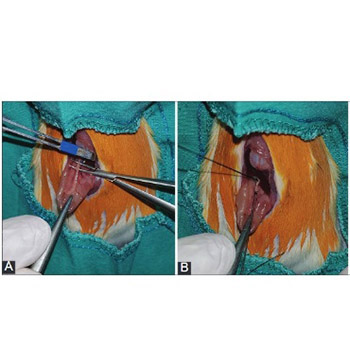 Downloads
Additional Files
How to Cite
1.
Solmaz A, Gülçiçek OB, Erçetin C, Yiğitbaş H, Yavuz E, Arıcı S, Erzik C, Zengi O, Demirtürk P, Çelik A, Çelebi F. Nesfatin-1 alleviates extrahepatic cholestatic damage of liver in rats. Bosn J of Basic Med Sci [Internet]. 2016Nov.10 [cited 2022Dec.7];16(4):247-53. Available from: https://www.bjbms.org/ojs/index.php/bjbms/article/view/1465