Immunoregulatory cytokines and chronic tonsillitis
Keywords:
TNF-α, IL-4, IL-6, IFN-γ, tonsillar hypertrophy, recurrent tonsillitis
Abstract
The purposes of the present study were to determine the distribution of cells producing cytokines: tumor necrosis factor α (TNF-α) and interleukin 6 (IL-6) in different morphological sections of tonsils in patients with tonsillar hypertrophy (TH) and recurrent tonsillitis (RT), to analyze the level of production of these cytokines in TH and RT and evaluate the potential of peripheral blood lymphocytes for production of interferon-γ (IFN-γ) and interleukin 4 (IL-4). Analyzed materials consisted of the tonsils after tonsillectomy and blood taken from patients right before tonsillectomy (study group) and blood taken from healthy donors (control group).We used histological and immunohistochemical method, morphometric methods for the quantification of TNF-α and IL- 6 producing cells and immunological methods for determining the concentration of IFN-γ and IL-4. Most of TNF-α producing cells are settled in the subepithelial region (55%). Numerical density of TNF-α producing cells in the crypt epithelium, subepithelial and interfollicular region was significantly higher in RT compared with TH. The concentration of IFN-γ is three times higher in RT then in TH. After the stimulation of peripheral blood lymphocytes in culture there was no significant increase in concentrations of IL- 4. The index of stimulation of IFN-γ was the highest in the RT, and of IL- 4 in TH. The production of Th1-type cytokines (TNF-α and IFN-γ) is higher in RT compared with TH. In both forms of tonsillitis, production of Th1-type cytokines is higher in relation to the production of Th2-type cytokines (IL-6 and IL-4).
Downloads
Download data is not yet available.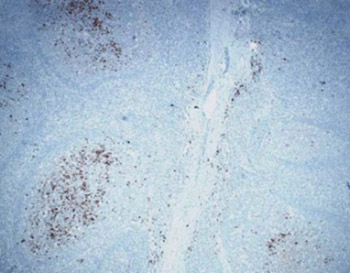 Downloads
Additional Files
How to Cite
1.
M. Todorović M, Z. Zvrko E. Immunoregulatory cytokines and chronic tonsillitis. Biomol Biomed [Internet]. 2013Nov.20 [cited 2023Mar.27];13(4):230-6. Available from: https://www.bjbms.org/ojs/index.php/bjbms/article/view/2330