Activation of M1 mAChRs by lesatropane rescues glutamate neurotoxicity in PC12 cells via PKC-mediated phosphorylation of ERK1/2
Keywords:
muscarinic agonist, neuroprotective effects, glutamate, PC12 cells
Abstract
Lesatropane, a synthesized chiral tropane (3S, 6S-isomer of satropane), is a novel muscarinic agonist, and is being under preclinical development in China for the treatment of primary glaucoma. The reports concerning that activation of muscarinic acetylcholine receptors (mAChRs) could protect cells against apoptosis prompted us to study the neuroprotective effects of lesatropane and the mechanism. We found that lesatropane could protect PC12 cells from glutamate-induced neurotoxicity and reverse the decreased ERK1/2 activation caused by glutamate. Atropine or pirenzepine, antagonist of mAChR or M1 mAChR, antagonized the protective effects of lesatropane respectively and suppressed the lesatropane's effects on ERK1/2. Furthermore, chelerythrine, a PKC inhibitor, partially suppressed ERK1/2 activation induced by lesatropane. The results indicated that the specific M1 mAChR via PKC-ERK1/2 pathway might be involved in the neuroprotective effects of lesatropane. While M1 mAChR is a therapeutic target of Alzheimer's disease (AD), the results of this paper contribute to further information concerning the activation of M1 mAChR as a therapeutic target in AD.
Downloads
Download data is not yet available.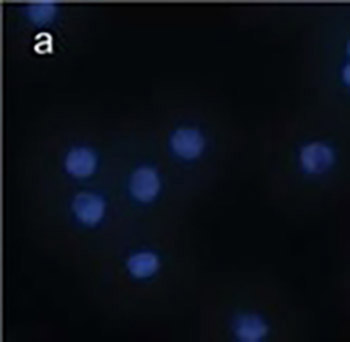 Downloads
Additional Files
How to Cite
1.
Ma K, Yang Z-H, Yang L-M, Chen H-Z, Lu Y. Activation of M1 mAChRs by lesatropane rescues glutamate neurotoxicity in PC12 cells via PKC-mediated phosphorylation of ERK1/2. Biomol Biomed [Internet]. 2013Aug.20 [cited 2023Jun.6];13(3):146-52. Available from: https://www.bjbms.org/ojs/index.php/bjbms/article/view/2346