The effects of Crataegus aronia var. dentata Browicz extract on biochemical indices and apoptosis in partially hepatectomized liver in rats
Keywords:
Crataegus aronia var. dentata Browicz, liver, hepatectomy, apoptosis
Abstract
Crataegus species have been widely used in herbal medicine, especially for the hearth diseases. In the present study, the effect of Crataegus aronia var. dentata Browicz extract on partially hepatectomized rats was investigated with biochemical and TUNEL apoptosis assays. The extracts of the plant at the concentrations of 0.5 and 1 ml/100 g body weight/day were administered orally to the two experimental groups including partially hepatectomized rats for 42 days. At the end of the experimental period, animals were sacrificed, blood was collected for the assessment of serum levels of alanine aminotransferase (ALT), aspartate aminotransferase (AST) and gamma-glutamyltransferase (GGT), and the liver tissue was used for TUNEL assay.
In biochemical assay, it was found a significant decrease in the levels of serum ALT and AST in the experimental groups. On the other hand, the plant extract did not cause any significant changes in the level of GGT in these groups. In apoptosis assay, TUNEL positive hepatocytes could not be detected in both experimental groups.
The present findings can suggest that Crataegus aronia var. dentata Browicz extract can decrease the levels of serum ALT and AST and play a role in apoptosis of hepatocytes in the liver of partially hepatectomized rats. However, further studies are required to confirm the effects of the plant extract on hepatoprotection and apoptosis in the regenerating liver after partial hepatectomy in animal models.
Downloads
Download data is not yet available.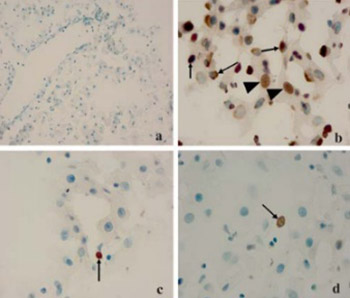 Downloads
Additional Files
How to Cite
1.
Keskin N, Mammadov R, Ili P. The effects of Crataegus aronia var. dentata Browicz extract on biochemical indices and apoptosis in partially hepatectomized liver in rats. Biomol Biomed [Internet]. 2012Aug.20 [cited 2023Dec.5];12(3):177-81. Available from: https://www.bjbms.org/ojs/index.php/bjbms/article/view/2472