Influence of Tablet Splitting on Content Uniformity of Lisinopril/Hydrochlorthiazide Tablets
Keywords:
content uniformity, splitting method, scored tablets, lisinopril, hidrochlo-rthiazide
Abstract
Dose-related adverse effects of medications are a major problem in modern medical practice. The "correct" dose, based on drug company guidelines in package inserts, may not be correct for many patients. Tablet splitting or dividing has been an accepted practice for many years as a means of obtaining the prescribed dose of medication.
As model tablets for this investigation, two batches of lisinopril-hydrochlorothiazide scored tablets labeled to contain 20/12,5 mg were used. The aim of this study was to establish possible influence of tablet splitting on content uniformity of lisinopril/hydrochlorthiazide tablets.
Determination of the content uniformity of lisinopril and hydrochlorthiazide in our batches, was carried out by HPLC method. The results of content uniformity studies for halves of tablets containing combination of lisinopril-hydrochlorthiazide (supposed to contain 50% of stated 20/12,5 mg in the whole tablet) were: 49,60 ±3,29% and 49,29±0,60 % (lisinopril); 50,33±3,50% and 50,69±1,95% (hydrochlorthiazide) for batch I and II, respectively. We can conclude that the results obtained in this study support an option of tablet splitting, which is very important for obtaining the required dosage when a dosage form of the required strength is unavailable, and for better individualization of the therapy.
Downloads
Download data is not yet available.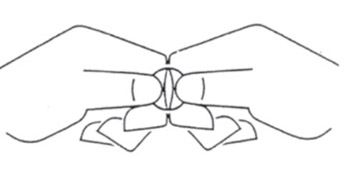 Downloads
How to Cite
1.
Vranić E, Uzunović A. Influence of Tablet Splitting on Content Uniformity of Lisinopril/Hydrochlorthiazide Tablets. Biomol Biomed [Internet]. 2007Nov.20 [cited 2023Sep.25];7(4):328-34. Available from: https://www.bjbms.org/ojs/index.php/bjbms/article/view/3022