Emerging roles of sortilin in affecting the metabolism of glucose and lipid profiles
Xin Su

Department of Cardiology, the Xiamen Cardiovascular Hospital of Xiamen University, Xiamen, Fujian, China

https://orcid.org/0000-0001-5473-151X

Linjian Chen

Department of Cardiology, the Xiamen Cardiovascular Hospital of Xiamen University, Xiamen, Fujian, China

Xiang Chen

Department of Cardiology, the Xiamen Cardiovascular Hospital of Xiamen University, Xiamen, Fujian, China

Cuilian Dai

Department of Cardiology, the Xiamen Cardiovascular Hospital of Xiamen University, Xiamen, Fujian, China

Bin Wang

Department of Cardiology, the Xiamen Cardiovascular Hospital of Xiamen University, Xiamen, Fujian, China
Keywords:
Sortilin, dyslipidemia, insulin resistance, diabetes melitus, cardiovascular disease
Abstract
Dyslipidemia has recently been identified as an important factor in modulating the progression of several health conditions, grouped as cardio-metabolic syndrome and including obesity,insulin resistance, and atherosclerosis. Among multiple factors which regulate the development of cardio-metabolic syndrome, sortilin has been found in multiple cell types, such as adipocyte, hepatocyte, and macrophage, suggesting that sortilin is correlated to the development and the severity of cardio-metabolic syndrome. Consistently, several genome-wide association  (GWAS) and basic experimental research studies are being conducted to find novel gene loci involved in regulating the pathological progression of cardio-metabolic syndrome. According to these data, both SORT1 gene and sortilin protein have an important function in regulating the circulating lipid and glucose metabolism resulting in modulation of disease progression. In this comprehensive review, we summarize the recent research results in regards to sortilin function in modulating the circulating lipid and glucose metabolism. Moreover, we also discuss and analyze the emerging evidence elucidating the potential mechanisms by which sortilin affects synthesis and secretion of lipid and glucose.
Downloads
Download data is not yet available.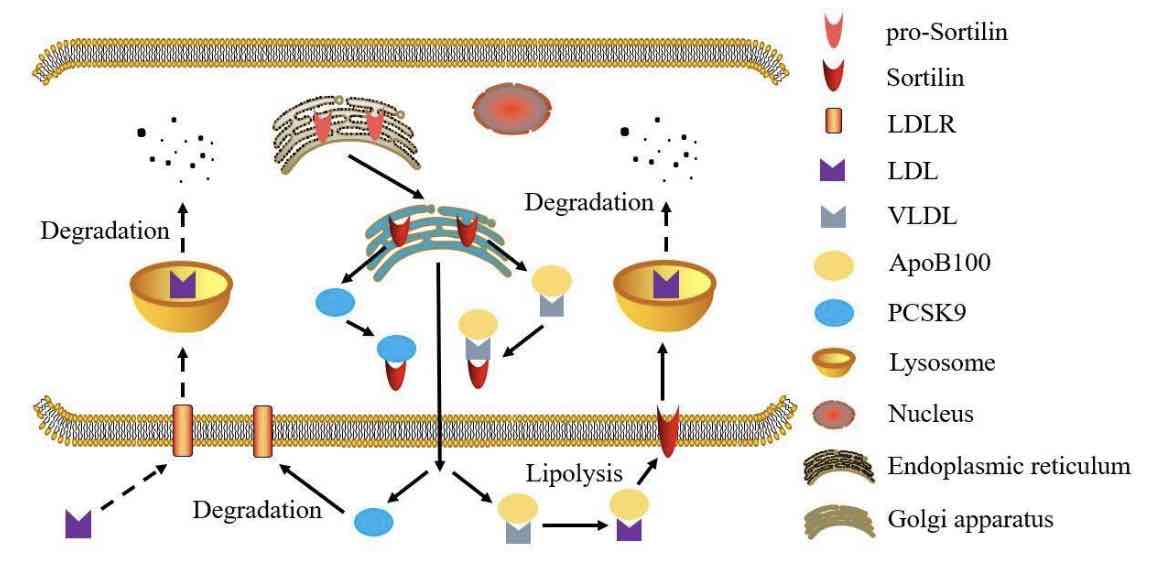 How to Cite
1.
Su X, Chen L, Chen X, Dai C, Wang B. Emerging roles of sortilin in affecting the metabolism of glucose and lipid profiles. Bosn J of Basic Med Sci [Internet]. 2021Nov.15 [cited 2021Dec.8];. Available from: https://www.bjbms.org/ojs/index.php/bjbms/article/view/6601
Copyright (c) 2021 Xin Su, Xiang Chen, Bin Wang, Linjian Chen, Cuilian Dai
This work is licensed under a Creative Commons Attribution 4.0 International License.