Application of microfluidic chips in anticancer drug screening
Keywords:
Microfluidic chip, anticancer drug screening, high throughput screening
Abstract
With the continuous development of drug screening technology, new screening methodologies and technologies are constantly emerging, driving drug screening into rapid, efficient and high-throughput development. Microfluidics is a rising star in the development of innovative approaches in drug discovery. In this article, we summarize the recent years' progress of microfluidic chip technology in drug screening, including the developmental history, structural design, and applications in different aspects of microfluidic chips on drug screening. Herein, the existing microfluidic chip screening platforms are summarized from four aspects: chip structure design, sample injection and drive system, cell culture technology on a chip, and efficient remote detection technology. Furthermore, this review discusses the application and developmental prospects of using microfluidic chips in drug screening, particularly in screening natural product anticancer drugs based on chemical properties, pharmacological effects, and drug cytotoxicity.
Downloads
Download data is not yet available.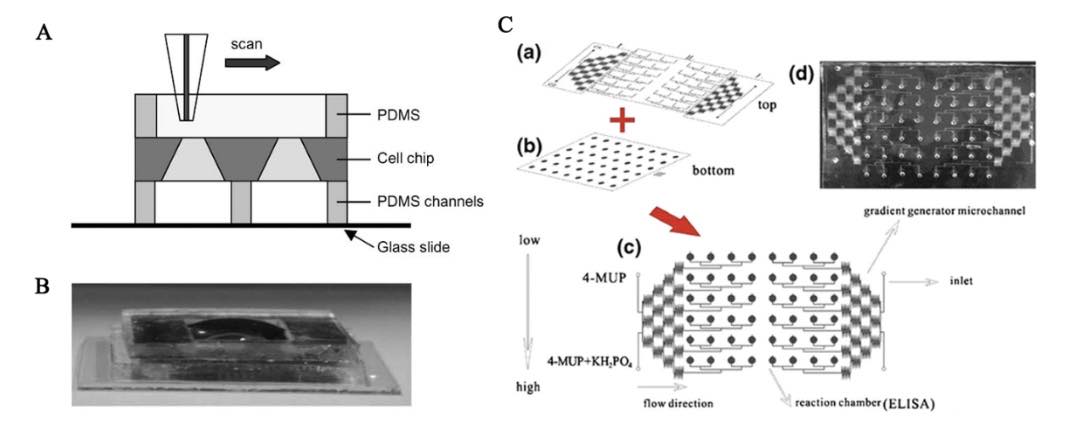 Downloads
How to Cite
1.
Fan X- yue, Deng Z- fen, Yan Y- yan, E. Orel V, Shypko A, B. Orel V, Ivanova D, Pilarsky C, Tang J, Chen Z-S, Zhang J- ye. Application of microfluidic chips in anticancer drug screening. Bosn J of Basic Med Sci [Internet]. 2021Sep.30 [cited 2022May25];. Available from: https://www.bjbms.org/ojs/index.php/bjbms/article/view/6484